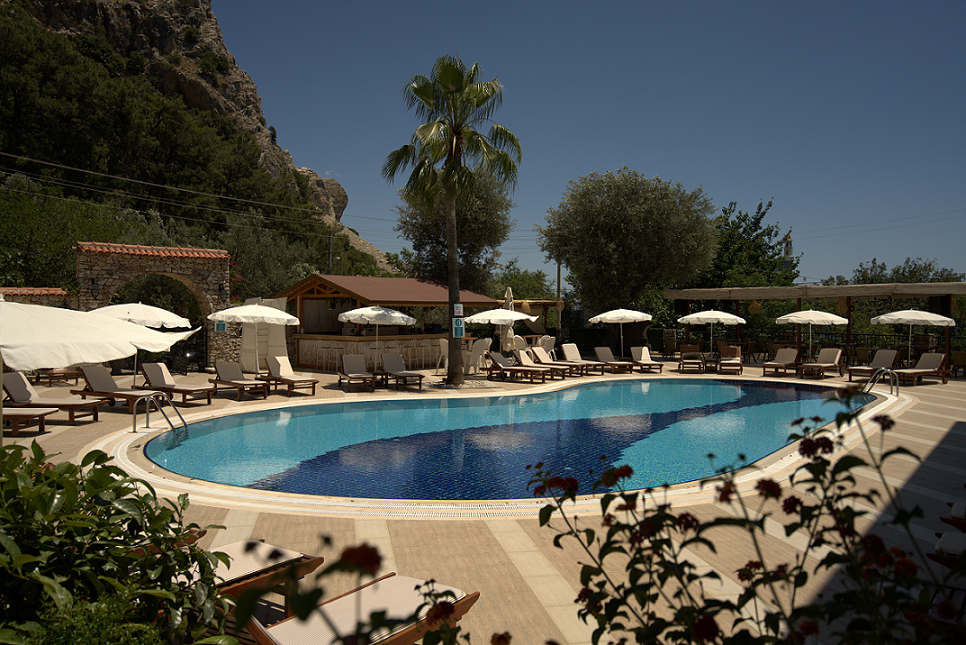 A Perfect Place to Embrace Nature, Sea, Peace and Fun…
Meril Club Hotels & Spa
There is a gift waiting for you, a pearl in Turunç, the most beautiful bay of Marmaris. At a point surrounded by the fascinating pine forests, our hotel shines bright like a pearl that embraces both the Mediterranean and the Aegean. Come and join in the ultimate peace and happiness.
Our hotel was put into service in June 2010, built on an area of 3500 m2 and features 83 rooms. 72 rooms have double bed and 10 rooms are designed as family rooms featuring 2 standard rooms with a connecting door. 77 rooms offer sea view and 6 rooms offer pool view.
Our hotel welcomes guests aged 16 and above.
ENJOY HOLIDAY TO THE FULLL
Located in town Turunç, surrounded by the pine forests at the beachfront, the hotel features private beach and outdoor pool.
How about relaxing and restoring your energy in the SPA Centre of Meril Club Hotel Spa after your meeting with sea and sun?
Ramps Suitable for Wheelchairs, Suitable Beach Arrangement for People with Walking Disability, Accessible Room and Bathroom
As per the rule determined by the management of our adults only hotel, one or more male guests cannot make reservation.
The hotel offers a car park for our guests.
ROOMS
Rooms that prioritize your happiness, inspired by the nature…
The bathrooms feature tub with shower cabin and bathroom phone. The entire floor is covered with parquet.
Besides, we offer 24-hour room service, wake-up call service and wireless internet.
UNIQUE TASTES
Enjoy modern presentations prepared by master chefs in an enchanting atmosphere in the heart of the Aegean, on the Blue Flag award-winning coast of Turunç Bay, while enjoying delicious dishes from Turkish and international cuisines with rich A La Carte options!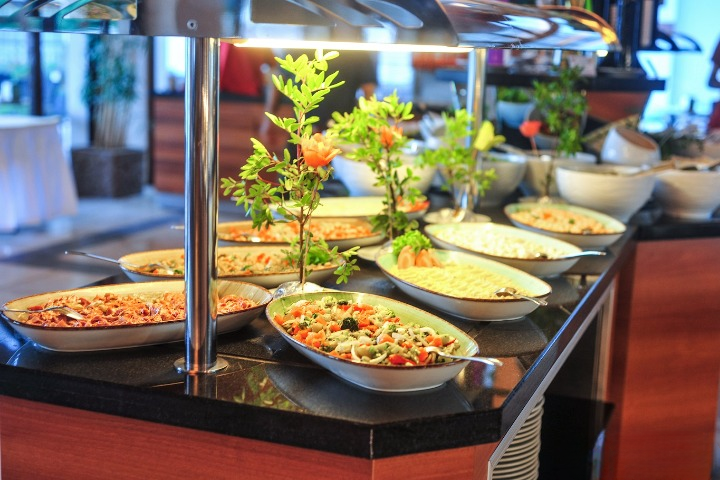 MAIN RESTAURANT
You can spend a pleasant evening at Meril Çınar A'La Carte Restaurant, where you can enjoy the flavours offered in the shade of a 200-year-old olive tree, intertwined with its unique nature...
Meril Çınar A'La Carte Restaurant, which serves delicious seafood, invites you, our valued guests, to a feast of flavour...
1 A La Carte Restaurant
1 Pool Bar
1 Cafeteria
1 Terrace Bar
Beach & Pool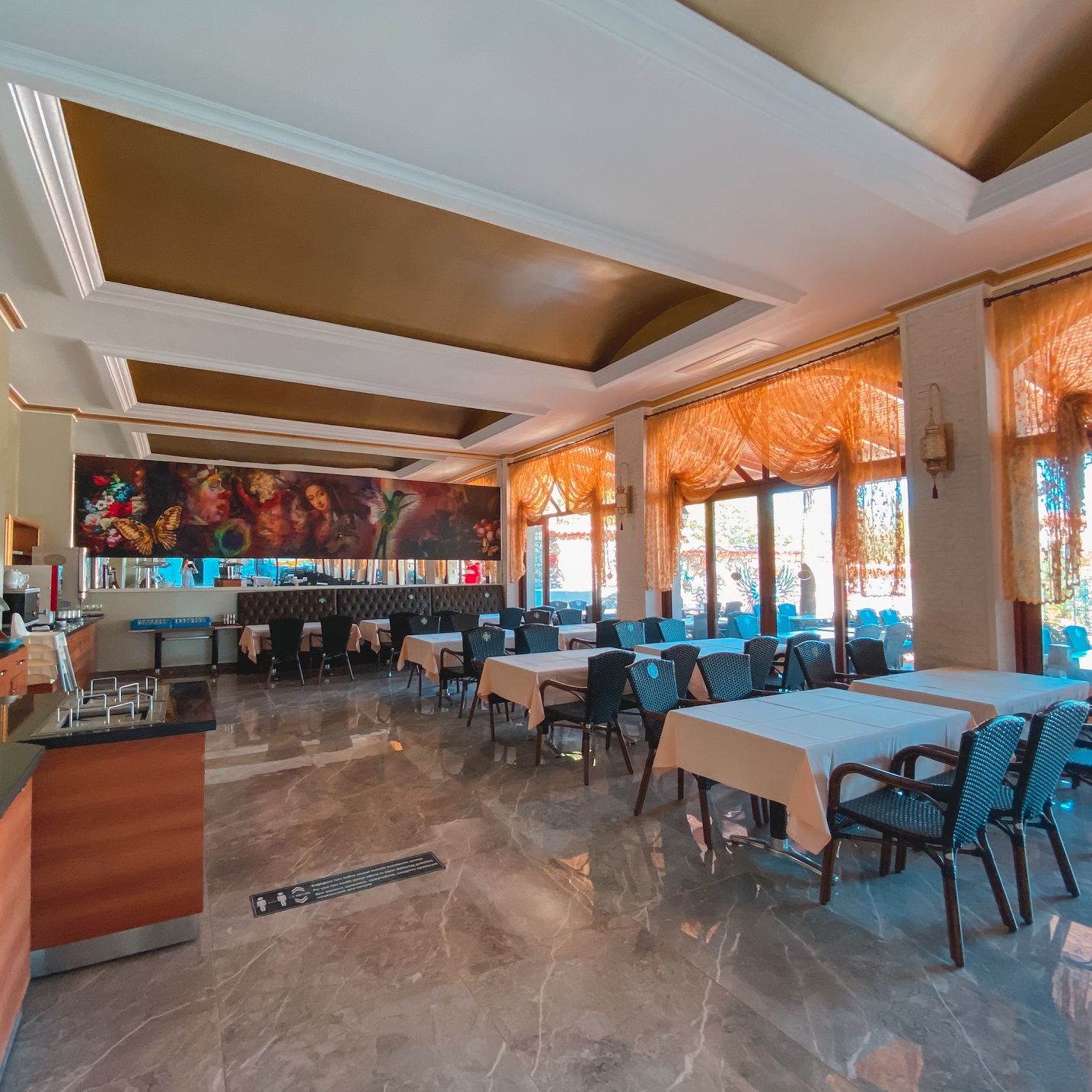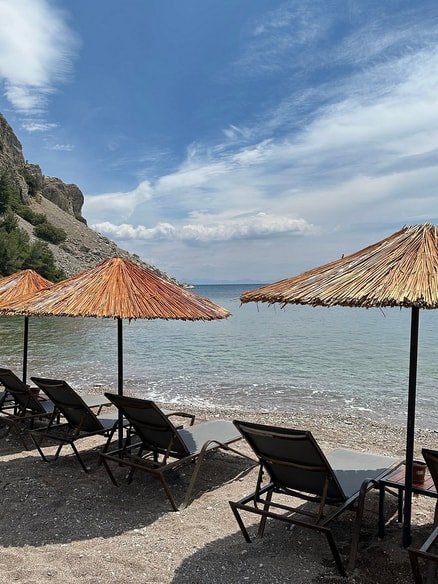 Our hotel is designed to be 10 meters away from the sea, with a majority of our rooms offering a breath-taking view of the sea. The characteristic feature of the Aegean coast, known for its gentle pebbles and thick sandy beaches, can also be observed on our private beach. Furthermore, our beach is one of the rare bays in the world with the Blue Flag Award, ensuring the cleanest sea. You will be able to fully enjoy the sun, sparkling sea, and the clean air of Marmaris with the free sunloungers and parasols provided exclusively for our hotel guests on our beach.
Meril Hotel, built in an eco-friendly and natural environment, invites you to prioritize your health. Nestled at the foot of lush green pine forests, surrounded by an oxygen-rich haven, you will feel reborn in the coolness of the deep blue sea. As your soul rejuvenates in the clean air, your body will also be revitalized in our Fitness Centre and Turkish bath.